Our Partners
O2 Direct Partner Network
Cellular Solutions is proud to be part of the O2 Direct Partner Network.
We have been chosen by O2 because we share its commitment to providing the highest levels of customer service and support – however, our personalised and consultative approach also allows us to offer a more tailored experience.
We have partnered with O2 for more than 20 years and believe it offers a full range of solutions for telephony communication requirements along with a commitment to continuous improvement, introducing new technologies and products and an enthusiasm for their business that matches ours.

Sage Approved Partner
Cellular Solutions is proud to be a Sage Approved Partner and we provide the company's industry standard financial, CRM and business software.
We are a fully accredited Sage Partner for Sage 50cloud, Sage 200cloud including Financials, Commercials, Project Accounting, Manufacturing, Sales, Marketing and Service and Sage CRM.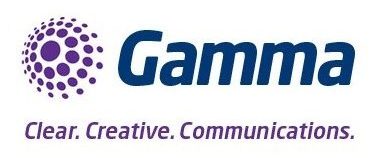 Gamma
Cellular Solutions are proud of our partnership with Gamma. Gamma's services, such as Cloud PBX, Inbound Call Control Services and SIP Trunking, are designed to meet the increasingly complex voice, data and mobility requirements of businesses.
Gamma also provides services such as business-grade broadband, Ethernet and data services and, as a consequence of its history, has a substantial voice service capability.

NEC
As Global No.1, NEC PBX solutions offer the perfect hidden advantage for your business communications.
As such, NEC were the obvious choice for Cellular Solutions to partner with and we are rightly proud of our association with their global brand.