Cellular Solutions offers Spindle Document Distribution – automated document delivery software which works with your accounting or ERP system.

Distribute any document type – batch deliver or individually send documents via email, to print or archive.
Save administration time – less printing and posting
Reduce postage and stationery costs – sending via email is faster and cheaper.
Use branded document templates – add your corporate identity and promotional messages.
Add real-time data to documents – add information from your ERP onto documents and email.
Include additional attachments – send related documents with outgoing emails.
Archive documents instantly – saves documents to specified locations at the same time.
Pay Now button – add to invoices to get paid quicker.
Quick return on investment – start saving straight away.

Available through Cellular Solutions, Spindle Document Management is an essential solution for growing businesses and gives you total control of your documents in Sage 200cloud.
All your outgoing documents are sent to where they need to go, helping to streamline and enhance your processes.
Incoming documents are captured and instantly accessible in Sage 200cloud, reducing your workload and ensuring important documents are always to hand. Distribute outgoing documents – send documents in batches, or individually, via email or to print for sending by post.

Batch deliver invoices, statements and many other types of business documents.
Generate beautiful documents including branding and other relevant information.
Attached related documents (such as invoices with statements) or a second page (such as terms and conditions or promotions).
Keep colleagues in the loop by sending notifications when a document has been sent.
Minimise risk of document fraud with password protection/digital signatures.
Make it easier for customers to pay you with a 'Pay Now' button added to invoices, pro forma invoices and statements.
Instantly archives outgoing documents into Sage 200cloud for easy access.
Capture incoming documents – scan and import documents straight into Sage 200cloud.
Capture any type of document for viewing in Sage 200cloud.
Batch scan documents using barcode technology, including multi-page documents.
Quickly drag-and-drop electronic files into the Capture screen or Pending Tray.
Add security permissions to limit access to sensitive documents.
Use a unique barcode to quickly associate documents with their Sage 200cloud entry.
Store documents in PDF/A format to comply with HM Revenue & Customs regulations.
Enable non – Sage 200cloud users to capture documents into the Pending Tray.

Securely access documents throughout Sage 200cloud including:
Sales Ledger
Purchase Ledger
Nominal Ledger
Cash Book
Stock Control
Sales Order Professing
Purchase Order Processing
Users without Sage 200cloud access can use the Document Search tool to retrieve documents.
Capture documents on the go – capture documents with your mobile device. Available for iOS and Android devices.
The Spindle Document Capture app helps to manage documents when out and about, and could be used to:

Send sales orders, signed delivery notes, expenses and other documents back to the office.
Record evidence of faulty/damaged goods.
Use as an alternative to a traditional scanner when working from home or away from the office.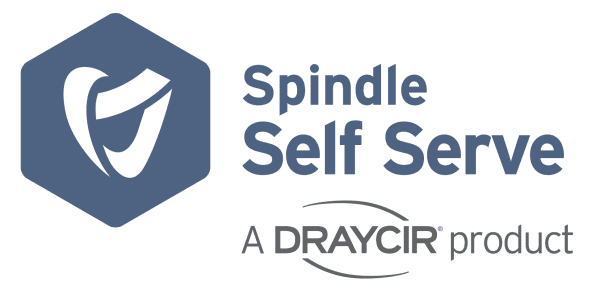 Integrating with Sage 200cloud, Cellular Solutions offers Spindle Self Serve, an online portal offering 24/7 access to your customers and staff to financial and accounting information.
Customers have 'self-service' access to their own accounts, so will always have the information to hand to pay you on time, reducing queries made via telephone call or email.
Whether in the office or working remotely, your internal staff can use Spindle Self Serve to view customer accounts and documents without the need to access Sage.
Clean & simple dashboard – customers have a complete overview of their account.
Branded portal with your logo and colour schemes – assure your customers they are in the right place.
Increase customer satisfaction – customers can access their online account at any time.
Improve staff productivity – staff can access customer accounts without the need to access Sage 200cloud.
Fewer admin queries – reduced incoming phone calls and emails.
Retrieve documents – integrates with Spindle Document Management to view PDF documents of invoices, statements, credit notes and much more.

Additional modules are available to optimise Spindle Self Serve to suit your business requirements:
Promotion module – Use in-system promotional messages to promote special offers to customers.
View stock module – Customers can view stock levels and prices without the need to make a call. Staff can check stock levels and prices without the need to use Sage.
Order module – Customers can place orders online 24/7 at their convenience, re-order previous orders, make changes, see live order status' and see if an order has been despatched, in progress or on hold. Customers can also view documents relating to a particular order, such as a Purchase Order or Order Acknowledgement. Orders are received online, helping to reduce incoming phone calls and emails with received sales orders automatically inputted directly into Sage 200cloud – no need to re-key data. Staff can also place orders on behalf of a customer.
Spindle can support your processes and operations during a period of growth – check out how we can support growing businesses here.
Find out more about the solutions we can integrate into your business to help you to cut costs and save time and resources.