Phone Systems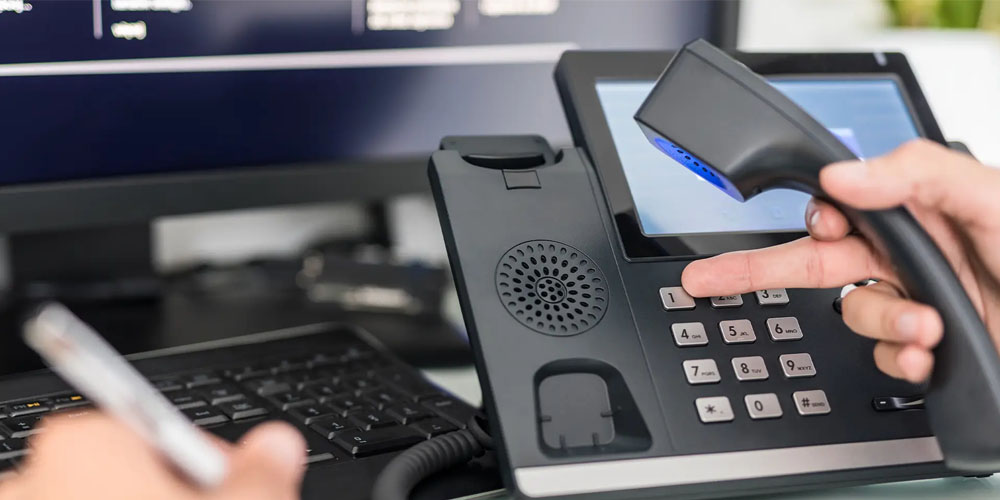 Cellular Solutions can provide businesses with numerous digital telephony services, including PBX Systems and Hosted PBX.
The phone systems we provide can overcome the common challenges of multiple industries:
• Within the healthcare industry, establishments such as doctors' offices and surgery centres receive a high volume of inquiries. The phone systems we provide can allow staff to set up customised recorded messages to allow callers to navigate to the right departments. Plus, by setting up external message notifications, messages reach the appropriate personnel during off hours.
• Within hospitality businesses such as hotels, fast check-ins, check outs and rapid response times are all important. Managers can set up a dashboard that allows complete hotel room management. Plus, a toll restriction can be set up to ensure phones are not used for long distance calling, except by authorised personnel.
• Within the food and entertainment industries, it can often be difficult for staff to communicate effectively while they are on the move and serving customers. Mobility options from mobile handsets to smartphone SIP apps will keep staff connected. Additionally, backlit displays are easily viewed in low lit areas and auto attendant features free up staff to assist customers on-premises.
• In the retail sector it is important to handle incoming callers with ease while servicing in-store customers. Staff can set up pre-recorded message options which enable callers to quickly get to the information that they need. With a DECT handset, employees can quickly find out the information that a customer needs. Toll restriction capabilities also limit the use of store phones for long-distance except for authorised personnel.
• Almost all small/medium organisations require robust communication tools to service their clients. Self-service options allow callers to easily get to the person or department they want to reach without going through an operator. Additionally, managers can set up multiple ring or department groups to ensure callers will be able to speak to a member of staff. Auto attendant can provide callers with information that is frequently asked, such as opening times etc.
• Dentist offices typically receive a large volume of incoming calls, particularly in the morning – and it can be difficult to keep track. With call groups, staff can easily log in and out of a particular call group to assist staff during peak call times. It will also handle fluctuating call volumes at any time to ensure patients/callers are taken care of in a timely manner.
For more information on how we can support you, contact us today…