O2 Just Call Me
O2 Just Call Me is a simple, easy-to-use conference call service which can be implemented into your service with assistance from Cellular Solutions.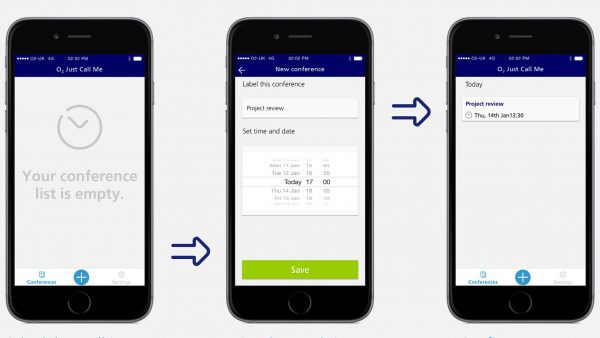 Why use O2 Just Call Me?
The hassle of setting up a conference call has gone, as there's no need for dial-in numbers or pin codes. Just set the conference date and time on the app, invite participants and they just call your mobile number to join the call.
Set the app time and date for a conference to start – you can plan, organise and schedule your calls from within the O2 Just Call Me app and set alerts so you always know what's coming up.
Invite people to the call through your calendar – the app synchronises with your calendar too. Just select your contacts and calendar@justcallme.o2.co.uk to instantly invite them and set up the call. Plus, you can even control multiple conference calls at the same time.
Dial 321 to start the call – participants just need to dial your mobile number to join. No need for expensive premium rate dial-in numbers or complicated pin codes – it's as easy as a normal call.