Case Study: Landmark Press
Introduction
Founded more than 30 years ago and situated in Carrbridge in the Scottish Highlands, Landmark Press is Scotland's leading publishing and distribution company.
The distribution arm of the business services around 400 clients who use Landmark Press to distribute and display their promotional leaflets.
In addition, with a combined readership of around 20 million, it is the largest provider of tourist information in Scotland.
Challenge
Prior to engaging with Cellular Solutions, Landmark Press had used a CRM system for a number of years to manage customer relationships and information. Its capabilities enabled the organisation to manage sales, marketing and customer service activities and information across the business. However the company identified that the process of collecting data and sending it to relevant departments using this system was inefficient.
In addition, the existing CRM system could not keep pace with the firm's development plans for its internal IT infrastructure. Having the correct infrastructure in place was important for Landmark Press in protecting the business and providing the necessary stability to its network.
Solution
Cellular Solutions provided Sage CRM, a system that provides managers at Landmark Press with enhanced visibility over the business and its customers.
The introduction of Sage CRM meant that Landmark Press's customer support team could integrate data and enter it in one stage into Sage CRM.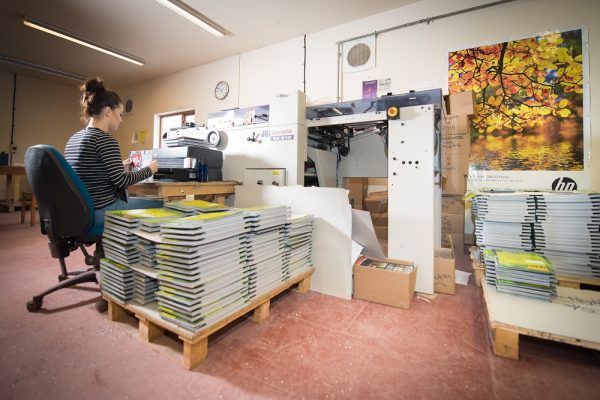 Sage CRM offers automated operations which ensures processes run smoothly and efficiently, jobs are completed successfully, and input data is correct – which minimises the risk of errors. It also increases productivity as staff can access the system anytime, anywhere, encouraging a smarter and faster way of doing work.
By using this system, Landmark Press has streamlined its servicing, marketing and sales processes, and improved business intelligence through better reporting.
Outcome
Louize Macklin, Data Manager at Landmark Press, said: "The Cellular Solutions team took our requirements on board and delivered a fantastic package that meets our needs as a fast-paced business.
"The team are always available to answer any queries we may have. Their knowledge and experience with Sage CRM is excellent and they provide the necessary help every time we reach out to them.
"We are also extremely satisfied with Sage CRM, it's a great system that offers automation that adds value to our business. It's a fast, easy to use, single solution that allows staff at Landmark Press to be more productive and efficient, enables more laborious tasks to be automated, and ensures there is a great deal less room for error."
We are now working with Landmark Press on phase two of the project which will further improve its systems and processes.