Case study: Monkwearmouth Health Centre
Introduction
Monkwearmouth Health Centre in Sunderland, Tyne and Wear, is an NHS practice with more than 5000 active patients.
A general practice and primary health care specialist, it boasts a range of healthcare professionals including general practitioners, practice nurses and healthcare assistants.
Challenge
Prior to engaging with Cellular Solutions, Monkwearmouth Health Centre had installed an Avaya telephone system in September 2016. However, in November 2016 it took on a neighbouring doctor's practice – almost doubling the size of its practice, its number of staff and patients. It officially merged with the neighbouring practice in October 2017.
This expansion meant that the practice needed to greatly increase the number of telephone lines and extensions within its facility. Monkwearmouth Health Centre's previous provider was unable to meet these requirements and upon recommendation the practice contacted Cellular Solutions.
Solution
Cellular Solutions installed an NEC SV9100 telephone system within the Health Centre. The system was designed and configured to streamline calls and reduce the amount of time a patient waits to speak to a member of staff.
A new line was provided along with the installation of voice prioritised business grade broadband. The existing lines and numbers were converted to SIP Trunks ensuring Monkwearmouth Health Centre has a solution with business continuity as well as improved call quality and a cost reduction compared to the previous multi-lines.
Following a recommendation from Cellular Solutions' team of experts, who applied their knowledge of the client's industry, an emergency backup line was also installed.
The flexibility of the system allows Monkwearmouth Health Centre to make simple changes and call diverts themselves which is imperative to the operation of the Health Centre.
Outcome
Wendy Page, practice manager at Monkwearmouth Health Centre, said: "The team at Cellular Solutions were very attentive, they responded quickly to all of our needs, remained in constant contact with us and listened carefully to all our requirements.
"Not only did they provide us with a seamless installation experience – ensuring the day to day operations of our practice were not affected – but they provided us with expert advice and support.
"Overall, Cellular Solutions has delivered a tailored solution which fulfils, and exceeds, all of our requirements. I am thrilled with the fantastic service we received."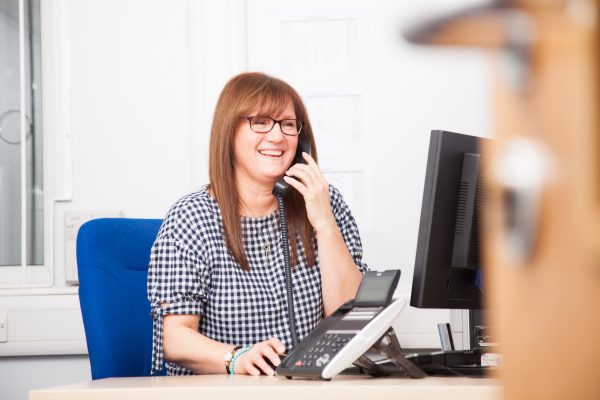 Click here to find out more about Monkwearmouth Health Centre.